How to activate Chrome support?
In topbar menu View > Developer > Check Allow JavaScript from Apple Events
Now supported web players (Netflix, YouTube, SoundCloud) should be visible in the iOS widget.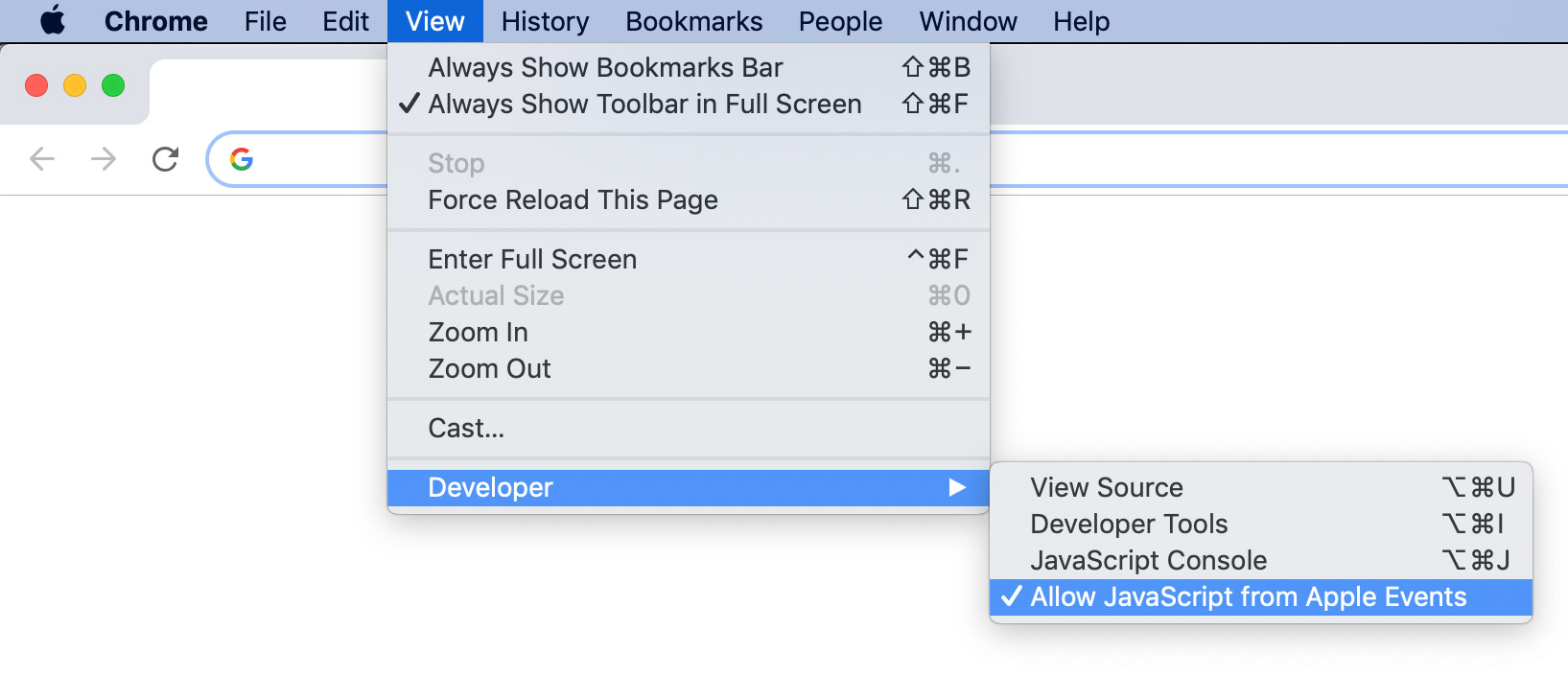 This setup needed since Chrome 68 (July 2018)
How to activate Safari support?
In Safari Preferences > Advanced > Check Show Develop menu in menu bar
Check Allow JavaScript from Apple Events in Develop menu
Now supported web players (Netflix, YouTube, SoundCloud) should be visible in the iOS widget.
This setup needed since Safari 9.1.1
I don't see my Mac in Add Device screen or I can't link devices
Make sure TodayRemote Helper for Mac is running
iOS device and Mac are connected to the same Wi-Fi network
Turn off/on Wi-Fi on both devices and try to pair again
Sometimes also restart of Wi-Fi router helps
Why I can't click on other player than iTunes?
You need to upgrade to PRO (IAP purchase inside app). With Pro you can unlock supported apps: iTunes, Spotify, VOX, VLC, Beamer.
Why Deezer is not working anymore?
Deezer removed AppleScript support in their recent Mac app (2018)
How can I add more Mac computers to control?
You can pair more devices and switch between them directly from Today Extension in iOS Notification Center. To enable this feature you need upgrade to PRO from Settings in iOS app.
If you don't want to upgrade, you can still delete your first added device by swipe left on table cell in Settings.
Today Extension in iOS Notification Center is stuck!
Restart your iPhone/iPad. In worst case you can try reinstalling TodayRemote iOS app.